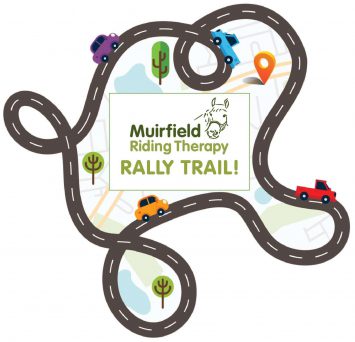 Welcome to our Autumn Rally Trail!
Take part anytime between 1st – 31st October 2021
This is our 3rd Rally Trail, with 97 teams taking on the challenge last time. For this event, our route starts and ends in the historic village of Ormiston, and you take part at your own leisure anytime up to Sunday 31st October. This is a fun drive, at your own leisure, through beautiful East Lothian countryside, with lots of clues to spot on the way and picnic viewpoints. All correct entries will be added into our prize draw.
Allow around 2.5 hours to complete the 26 mile route, depending on your picnic stop and clue spotting skills! Take part at your own leisure, it's not a race so take your time to enjoy the route as it winds its way around the beautiful East Lothian, in all its autumnal colours.
Your Rally Trail Route Instructions 
Once you sign up you are given access here on eventbrite to, our Autumn Rally Trail Route Instructions & Answer Sheet – you can complete and return your answers using either our online Answer Sheet, or, if you prefer, download and print off the hard copy.
Follow the instructions carefully – there are lots of clues along the way to spot, and picnic stops and viewpoints to note!
You also have access to two recipe ideas for a picnic from our Muirfield's Scrumptious Treats receipe book – make some treats for your trip!
Prize Draw
All correct entries will be added into our prize draw! The first 10 completed entries returned with all answers correct will receive an extra 4 tickets added to the draw, giving them 5 chances to win!
How to sign up
Entry is £15 (+ £1.76 eventbrite fee) per car
Your Rally Trail route instructions and picnic recipes are accessed on Eventbrite once you sign up
Minimum entry requirements:
1) Car Team of 2 minimum – a driver and navigator. Other people can be in your Car Team, as long as you all adhere to the current COVID-19 Scottish Government guidelines,(
https://www.gov.scot/coronavirus-covid-19/
)
2) Entry to be submitted by your Team Car Driver who must,
– Be 18 years or older on 1st October 2021
– Hold a full UK Driver's Licence
– Be fully insured to drive the vehicle
– Have up to date vehicle insurance – this is a legal requirement in the UK
Good Luck and Thank You
By signing up to our Rally Trail fundraiser, you are helping secure the future of our life-changing service.
This event is part of our alternative and COVID safe ways to fundraise and raise awareness of our work during the continuing pandemic. But perhaps most importantly, it's about having a bit of fun together during this tough time.