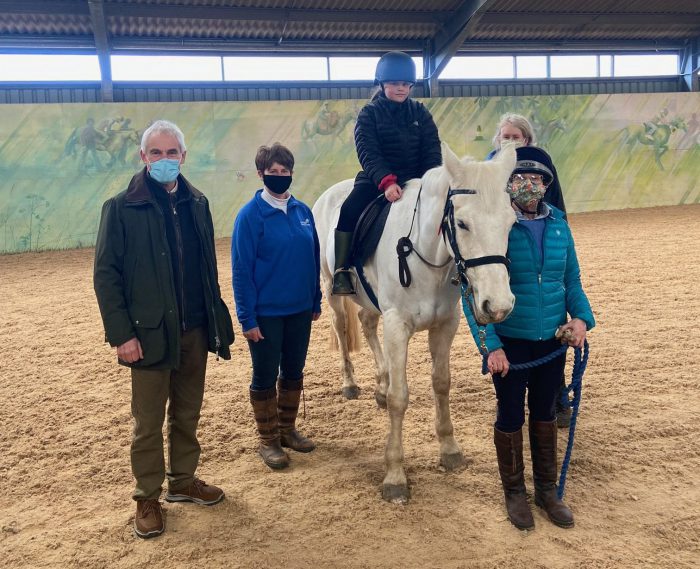 We enjoyed a visit from Mr Roddy Urquart, Lord-lieutenant of East Lothian this week. Our Chair Michelle Sutton, showed Mr Urquart around our Centre.
The Lord-lieutenant was impressed to see some of our participants in action on their therapy ponies, and praised the dedication of our volunteers.
Lord-lieutenants are the monarch's representatives in their respective lieutenancies. It is their foremost duty to uphold the dignity of the Crown, and in so doing they seek to promote a spirit of co-operation and good atmosphere through the time they give to voluntary and benevolent organisations and through the interest they take in the business and social life of their counties.